Las Vegas Plastic Surgery: Jeffrey J. Roth M.D. F.A.C.S.
6140 S. Fort Apache Road, #100
Las Vegas, NV 89148
Phone: (702) 450-0777
Monday–Friday: 9 a.m.–5 p.m.

BOTOX® neurotoxin treatment helps control the symptoms of severe underarm sweating when topical medicines do not work well enough by temporarily blocking the chemical signals from the nerves that stimulate the sweat glands.
When the sweat glands don't receive chemical signals, the severe sweating stops. BOTOX® injections are expected to temporarily stop the production of excessive sweat in the treated areas only. Sweat continues to be produced elsewhere. A favorite treatment for years by stars in Hollywood (and here on the Strip in Las Vegas), this swanky "secret" can be yours in a matter of minutes here at Dr. Roth's!
Meet

Dr. Roth

Dr. Jeffrey Roth is a board-certified plastic surgeon and a Las Vegas local since 1977. Drawn to medicine by his innate desire to help others, he provides exceptionally natural-looking results, concierge-level service, and long-lasting connections to every person who walks through his doors.

Get to Know Dr. Roth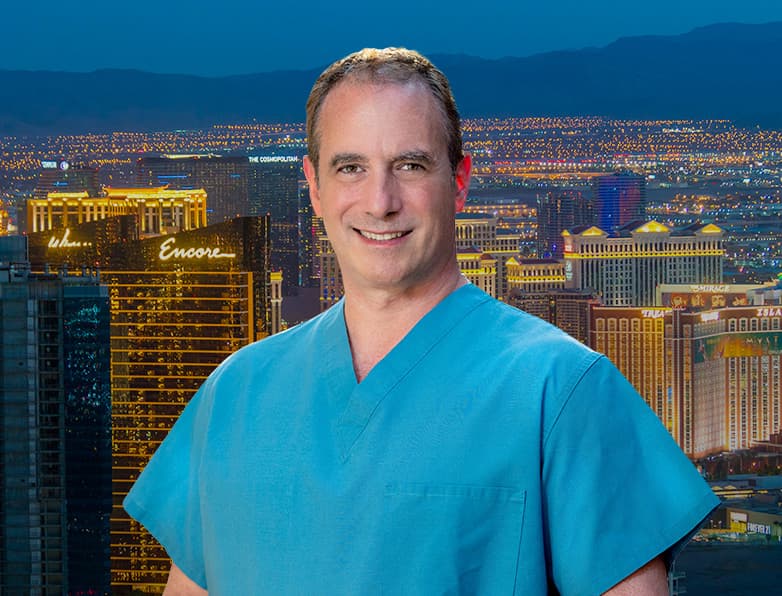 Credentials You Can Trust:


Where Does the Sweat Go?
Your sweat doesn't go anywhere or get backed up because the sweat simply is not produced in the areas treated with BOTOX®. Remember, the rest of your body is free to produce moisture normally.
Schedule a Consultation With Our Office
For further information and answers to any questions you may have, please call our Las Vegas office at (702) 450-0777 or request a consultation online. We look forward to serving you.