Las Vegas Plastic Surgery: Jeffrey J. Roth M.D. F.A.C.S.
6140 S. Fort Apache Road, #100
Las Vegas, NV 89148
Phone: (702) 450-0777
Monday–Friday: 9 a.m.–5 p.m.

Having a baby can be a life-changing experience, but it can also leave behind unwanted changes to your body. A Mommy Makeover with board-certified Las Vegas plastic surgeon Dr. Jeffrey Roth can help you achieve your ideal post-pregnancy body size and shape. Mommy Makeovers combine several procedures into one session, minimizing recovery time so you can return sooner to work, family, and what matters most to you.
On this page, you'll learn more about what a Mommy Makeover includes, how to determine whether you're a candidate, and what it is like to have the procedure done.
Featured Mommy Makeover Before & After Photos
WARNING:
This feature contains nudity. Please click OK to confirm you are at least 18 years of age and are not offended by such material.
Which Procedures Are Included in a Mommy Makeover?
For many people, common post-pregnancy problem areas include sagging breasts, loss of volume in the breasts, a stretched abdominal area, vaginal tissue laxity, and stubborn pockets of fat in the hips, thighs, and buttocks. Many of these problem areas are difficult to address through a healthy diet and exercise alone.
A Mommy Makeover combines several procedures to address most or all of these concerns. While each surgery is fully customized, popular options include:
Every person is unique, and Dr. Roth will consult with you in-depth to determine the best plan for your needs and goals.
How Much Does a Mommy Makeover Cost in Las Vegas?
Because each Mommy Makeover is so customized, it's difficult to estimate a price without first meeting with you to discuss your desires and design your treatment plan. During your consultation with Dr. Roth, we will provide you with a personalized estimate of your expected costs.
Why Choose Dr. Roth for Your Mommy Makeover?
As a board-certified plastic surgeon, Dr. Roth has extensive experience in each of the procedures commonly included in a Mommy Makeover. He specializes in creating natural-looking results that don't give away any obvious signs you've had surgery. Beyond that, however, he is best known for his warm, down-to-earth approach, interactive consultation process, and dedication to providing compassionate, patient-centered care throughout each step of your experience.
Reviews
Read what real people like you have shared about their experiences with Dr. Roth and his team.
Read Our Reviews
Who Is a Good Candidate for a Mommy Makeover?
The best way to determine if you are a candidate is to come in for a consultation with Dr. Roth. During the consultation, you will be evaluated in all areas of concern so you and your surgeon can decide what is best for you. Generally speaking, the best candidates are people who are in good health, are at or near their goal weight, and do not plan on having more children in the future, as this may compromise your results.
What to Expect
Bringing your best look to life is as easy as 1-2-3.
What Is Mommy Makeover Recovery Like?
Most people return to work a few weeks following a Mommy Makeover, depending on the complexity of the surgery and which procedures are included. It's best to wait about 6 to 8 weeks to resume your full workout routine so your body has all the time it needs to heal. We will review your physical activity status at each of your office visits.
Why Combine Procedures Instead of Doing Them Individually?
People often request to combine the procedures to minimize recovery time. If the procedures are done separately, it can take longer for you to recover.
Meet

Dr. Roth

Dr. Jeffrey Roth is a board-certified plastic surgeon and a Las Vegas local since 1977. Drawn to medicine by his innate desire to help others, he provides exceptionally natural-looking results, concierge-level service, and long-lasting connections to every person who walks through the doors of his practice, Las Vegas Plastic Surgery.

Get to Know Dr. Roth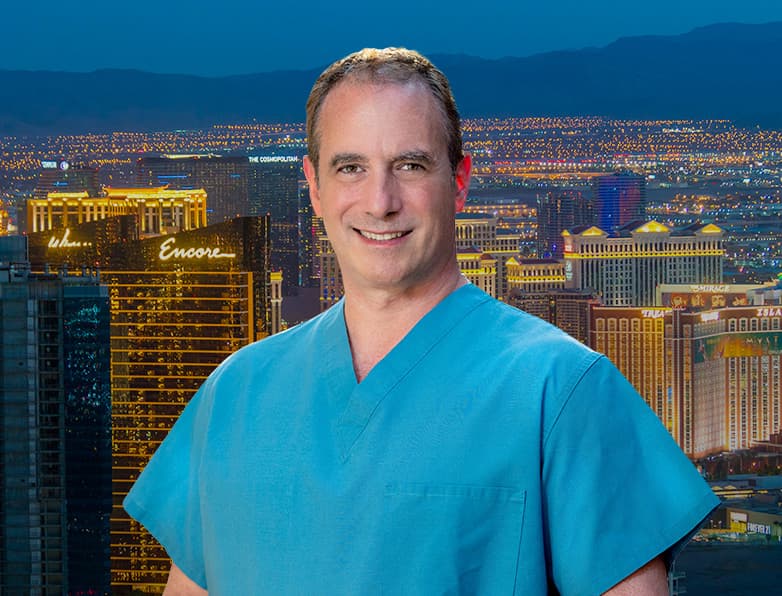 Credentials You Can Trust:


How Long Do Mommy Makeover Results Last?
Barring any major fluctuations in your weight, your Mommy Makeover results should be very long-lasting. Waiting until you are near your goal weight and finished having children will prevent you from experiencing any big changes that may affect your results.
I Recently Had a Baby. How Long Should I Wait to Have a Mommy Makeover?
Everyone experiences pregnancy and childbirth differently. Still, it is best to wait about 6 months after pregnancy and 3 to 4 months after you stop breastfeeding to proceed with a Mommy Makeover. We suggest our patients wait until they have completed having children before seeking a Mommy Makeover.
A Few More Mommy Makeover FAQs
Q: How long does a Mommy Makeover take?
A: Procedure time varies depending on how many and which procedures you include in your Mommy Makeover. The surgery generally takes between 3 and 5 hours, but your time may vary.
---
Q: How much weight do you lose with a Mommy Makeover?
A: A Mommy Makeover is not intended to be a weight loss procedure; rather, it's a cosmetic body contouring treatment. If you have excess fat and skin removed, you may end up losing a few pounds. However, you won't see a change on the scale until your swelling has gone down completely, which may take several months.
---
Q: I'm not sure how to prepare for a Mommy Makeover. What should I do?
A: There are many things you can do to prepare, but a few essentials to start with include:
Stay well with a healthy diet, exercise, and no tobacco or alcohol.
Ask someone you trust to drive you home and stay with you while you recover.
Prepare a recovery nest at home with all your must-have items in one central, easy-to-reach location.
Make sure you have your surgeon's info in case you need to call.
And, of course, don't forget to stockpile some great binge-watching or reading to enjoy as you recuperate.
---
Q: How long after a Mommy Makeover can I exercise?
A: In most cases, you can begin resuming exercise after 4 to 6 weeks with your surgeon's go-ahead. Before then, you can take light, short walks to help with circulation and work your way up to more intense cardio. Listen to your body and ease your way into any exercises that might strain your healing areas.
---
Q: How painful is a Mommy Makeover?
A: The Mommy Makeover itself is not painful as it takes place while you are fully asleep under general anesthesia. In the days and weeks afterward, it is normal to have some pain and soreness. We will prescribe pain medication to manage this, though most people find they can comfortably move to over-the-counter pain medications in just a few days.
---
Q: What's your advice on how to sleep after a Mommy Makeover?
A: In terms of how to sleep after a Mommy Makeover, it's all about minimizing swelling, making it easier for yourself to get in and out of bed, and making sure you don't stress your incisions while you sleep. I recommend sleeping in a recliner or propped up on pillows for the first few weeks.
A New You Starts Now
If you would like to learn more about whether a Mommy Makeover is right for you, please request a consultation online or call (702) 450-0777 . Dr. Roth welcomes Mommy Makeover patients from throughout Henderson, the greater Vegas area, and around the globe.