Las Vegas Plastic Surgery: Jeffrey J. Roth M.D. F.A.C.S.
6140 S. Fort Apache Road, #100
Las Vegas, NV 89148
Phone: (702) 450-0777
Monday–Friday: 9 a.m.–5 p.m.

A breast lift (mastopexy) is a surgical technique designed to reshape and lift sagging or drooping breasts. The procedure may be combined with an implant to increase fullness or restore volume. The surgery can also be combined with a procedure to reduce the size of the areola if needed.
Featured Breast Lift Before & After Photos
WARNING:
This feature contains nudity. Please click OK to confirm you are at least 18 years of age and are not offended by such material.
OK
Featured Breast Lift Before & After Photos
Keep in mind that each patient is unique and your results may vary.
Breast Lift Consultation
Dr. Roth will examine you and describe not only what he sees but also how it relates to your appearance or other issues. Many items need to be considered, including the extent of the drooping, your breast size, your chest size, and the current placement of the nipple/areola. The nipple and areola will have to be repositioned in most cases. He will then explain what might be done to improve each area medically or surgically. Scar placement is usually discussed, as well as the option of an implant (if appropriate). You may not wish to take advantage of every available treatment, but at least you can know about available options and what each might offer.
Meet

Dr. Roth

Dr. Jeffrey Roth is a board-certified plastic surgeon and a Las Vegas local since 1977. Drawn to medicine by his innate desire to help others, he provides exceptionally natural-looking results, concierge-level service, and long-lasting connections to every person who walks through his doors.

Get to Know Dr. Roth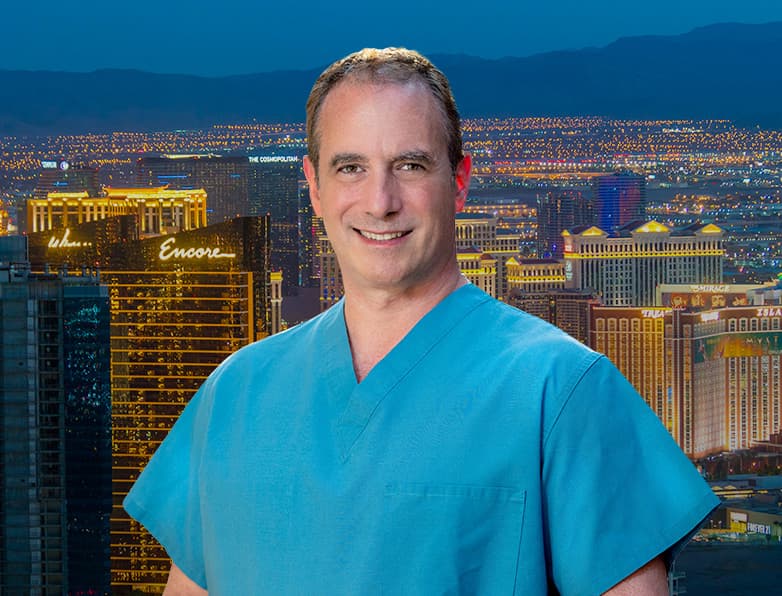 Credentials You Can Trust:


Pre-Procedure for Breast Lift
Many things can effect the success of the procedure, the subsequent healing process, and final result. Clearly, issues effecting your general health and ability to heal can impact the process, but more subtle issues and practices can also make a significant impact. It is imperative that patients refrain from ingesting any medications or other substances that could potentially cause surgical complications. A list of medications should be reviewed and selected medications discontinued at least two weeks prior to the procedure.
Patients undergo a general physical examination prior to their surgery. This is to ensure that no underlying medical problems exist that may interfere with the safety of their surgery. The Anesthesiologist may have specific criteria to be met. Appropriate consultation, (Cardiology, Pulmonary, etc.) may be requested to address any issues. Any issues, however trivial they may seem, should be reported. For example, a seemingly innocent minor infection can result in a surgical wound infection, and so must be treated prior to surgery. Likewise, hypertension must be under control. Blood pressure medicines are typically taken right up to the time of your procedure. Cigarette smoking has a significant impact on wound healing and needs to be discontinued prior to the operation. Some procedures will not be done in those who smoke. Serious wound healing complications can occur in patients who are exposed to smoke, even passively. The risk of wound healing problems decreases after one quits. Appropriate timing of surgery after cessation of tobacco exposure can be discussed.Preoperative photographs are taken. They assist in the planning of the procedure and in reviewing the improvement afterwards. Postoperative photographs are generally taken at 3 and 6 months after your procedure as well.
You will be asked to sign a surgical consent, which enumerates the risks of the procedure in detail. Some of these risks have been reviewed here, but are also discussed at the consultation. Appropriate prescriptions are written, (e.g. pain pills, so that you will be able to take them when you return home).
You will need to arrange for someone to drive you to and from the surgery center. Patients cannot drive after surgery, and for 10 days afterward. Recently sedated patients will not be placed into taxis for transport home. Medical transportation can be arranged in the event that you cannot find someone. It is also mandatory to have someone stay with you for at least 24 hours after surgery, for your comfort and safety.
Reviews
Read what real people like you have shared about their experiences with Dr. Roth and his team.
Read Our Reviews
Day of Breast Lift Surgery
After arrival at the surgicenter. The nursing staff will register you and have you change into the appropriate gown.
The choice of anesthetic will be made with input from the Patient, Surgeon and Anesthesiologist. Continuous monitoring of your vital signs is carried out throughout the operation.
There are different ways to perform the breast lift. These are determined by the individual's anatomy, tissues, and goals.
The procedure usually takes a few hours, depending on the extent of your particular anatomy, tissues, and procedure. Appropriate arrangements will be made so that you'll be observed for the first night after the procedure.
What to Expect
Bringing your best look to life is as easy as 1-2-3.
Breast Lift Recovery
Remember that any surgical procedure requires a certain recovery period from the surgery and anesthetic. Individuals vary, but soreness, swelling, and bruising are possible.
You will need to have someone drive you home from the surgery center. You should also have someone stay with you the first couple of days after going home. You will also need someone to drive you to your visits to the Doctor. Remember, no driving for 10 days after the procedure. Any discomfort following breast lift is usually controlled well with the prescribed pain medication.
Your surgical bra will act as the "dressing" during your recovery, providing support for your breasts while they heal. After 4 months, you may sleep without the bra. You may shower following your first post-operative visit.
Breast Lift FAQs
Q: What is a breast lift? What results can I expect?
A: A breast lift is a surgical procedure that elevates the position of the breasts. This surgery is designed to lift sagging breasts to a more youthful, aesthetic position upon the chest.
---
Q: What are the concentric (doughnut) and anchor-shaped breast lift techniques?
A: The concentric or "doughnut" breast lift is generally performed on women with smaller breasts. It involves removing a circular-shaped piece of skin and repositioning the breasts. The anchor-shaped method is similar but removes more breast tissue in an anchor shape. It is usually used for larger lifts.
---
Q: What is the recovery period like? When can I return to work and strenuous activity?
A: There may be some discomfort in the first few days. It is usually well controlled with pain medicine. Most patients can return to work after a few weeks (if no twisting or heavy lifting is required). Some bruising and numbness can persist for a few weeks as well.
---
Q: What should I expect during breast lift surgery? How long does the procedure take?
A: Although there are variations in how this procedure can be performed, typically the areola, which stays attached to the patient, is repositioned to a higher position on the breast. The procedure can take one to three hours to complete, depending on the method used.
Schedule a Consultation With Our Office
For further information and answers to any questions you may have, please call our Las Vegas office at (702) 450-0777 or request a consultation online. We look forward to serving you.