Las Vegas Plastic Surgery: Jeffrey J. Roth M.D. F.A.C.S.
6140 S. Fort Apache Road, #100
Las Vegas, NV 89148
Phone: (702) 450-0777
Monday–Friday: 9 a.m.–5 p.m.

*Keep in mind that each patient is unique and your results may vary.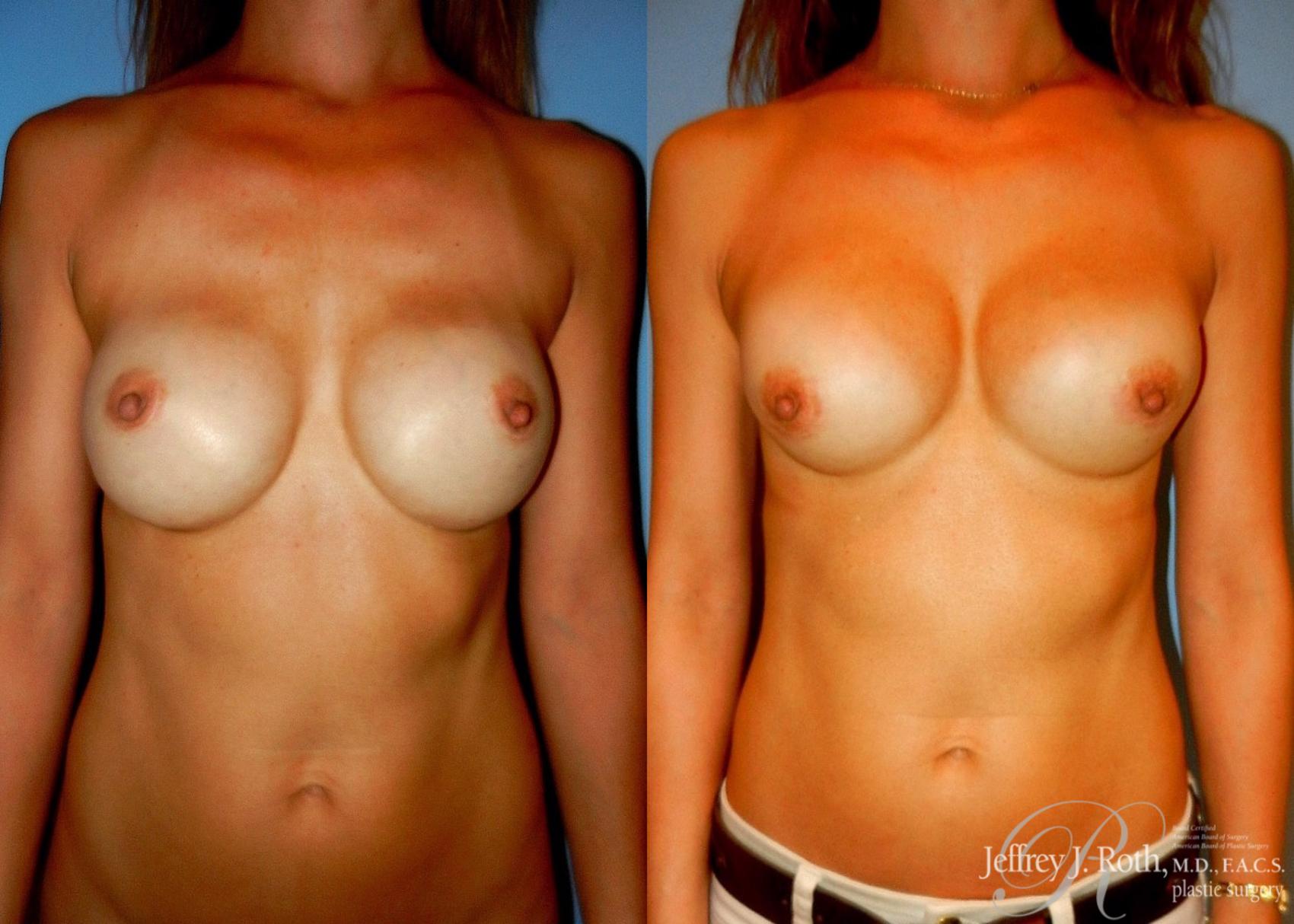 Before & After

Removal and Replacement of Breast Implants. Repair pocket. Use of SERI surgical scaffold.

Implant Style: Smooth, Round, High Profile, SILICONE

Placement: Submuscular

Incision: Periareolar

Size:
Left: 400 cc
Right: 400 cc

After Photos Taken: 1 Year, 6 Months

Note: Classic "bottoming out" of implants (implants sliding down the chest wall). Pocket repaired so the patient has upper pole fullness back. SERI material used to strengthen pocket and give additional soft tissue thickness to combat rippling.
Procedures Performed
About This Patient
View All Patient Photos