Las Vegas Plastic Surgery: Jeffrey J. Roth M.D. F.A.C.S.
6140 S. Fort Apache Road, #100
Las Vegas, NV 89148
Phone: (702) 450-0777
Monday–Friday: 9 a.m.–5 p.m.

*Keep in mind that each patient is unique and your results may vary.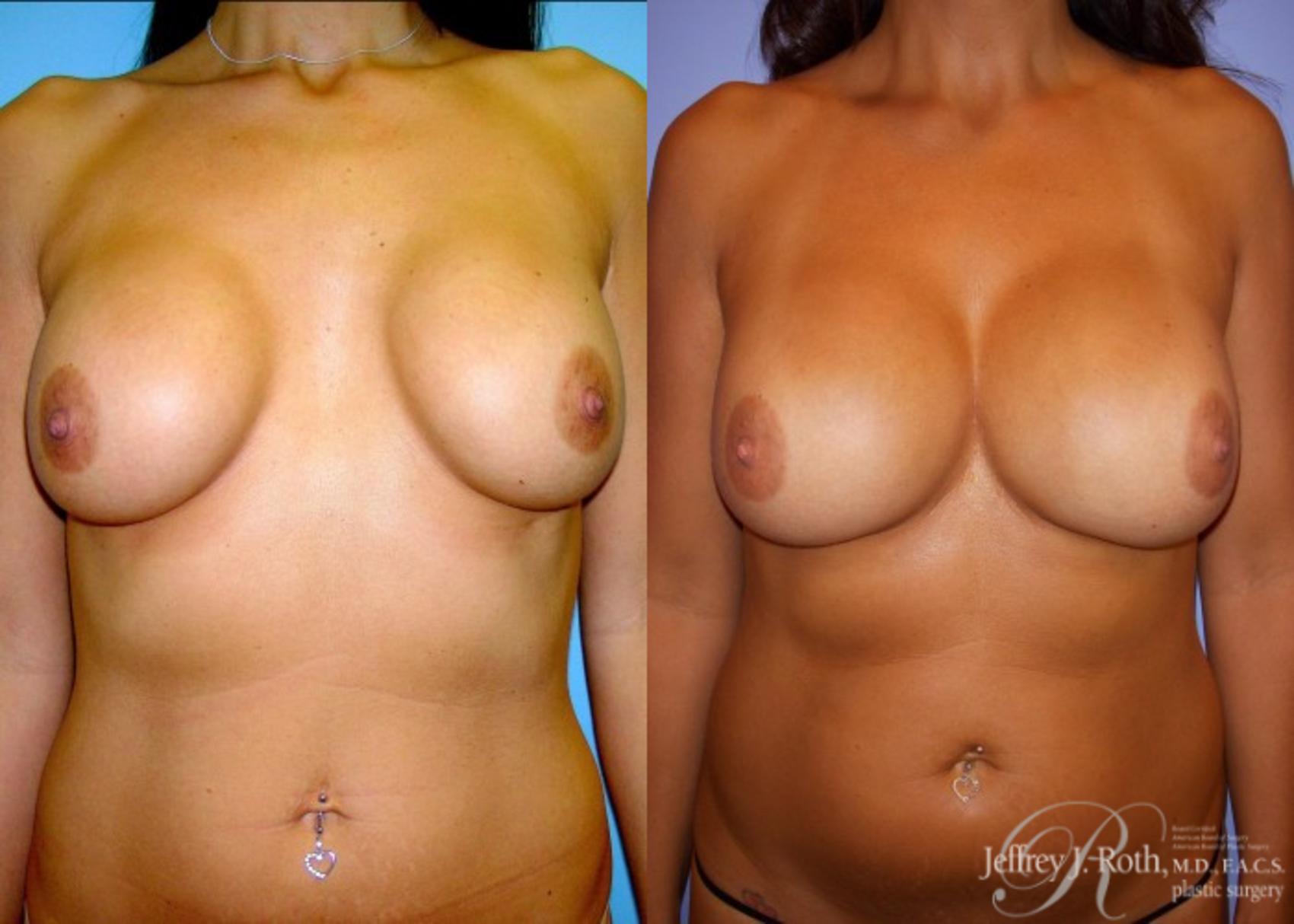 Before & After

Removal and replacement of implants. Switch from saline to silicone. Up size. Scar revision.

Implant Style: Smooth, Round, SILICONE

Placement: Submuscular

Incision: Inframammary Fold

Size:
Left: 500 cc
Right: 500 cc

After Photos Taken: 7 Months

Additional Info: Aged Implants. Patient desired change from saline to silicone, and increase in size. She also wanted to have the implants very close together. She did not want the nipple areola complex moved.
Procedures Performed
About This Patient
View All Patient Photos